Buy Cloaks, Tickets, Sponsorships Now!
The Program
A Shroud of the Avatar Game and Friends Gathering in Austin, Texas
October 12, 2018 at 5-8 PM CDT
---
Don't know about Shroud of the Avatar?? Check it out!
Go To Free SotA Trial Access Site
---
Sponsor List (people, guilds, companies!)
Tickets on sale through October 8, 2018
All-you-can-eat BBQ dinner with a Medieval Theme
Attire: Garb recommended; modern casual is just fine!
We are out to meet you have have fun!
County Line on the Lake Restaurant
5204 FM 2222 Austin, Texas (Google maps)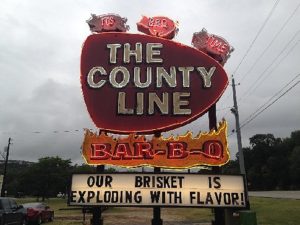 "Sire! Why are the peasants revolting again? What are thy orders?"
Picture thyself in the Renaissance or Middle Ages
where thou dine with peasants, nobles, the King's Court and the King!
Be witty and challenge the King,
yet be careful as he may be displeased and send thee to the dungeon!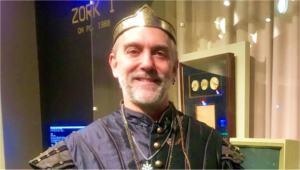 Richard Garriott "Lord British"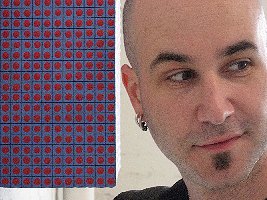 Starr Long "Darkstarr"
Starr Long Interview at CES 2015 (January 2015)
This event is intended for
Shroud of the Avatar current, new, and interested players,
developers, former developers, and friends of developers and players.
Buy Cloaks, Tickets, Sponsorships Now!
Plenty of toasting and boasting in a medieval spirit! Wear garb if ye have it or come as you are!
3-hour event is very socially designed. Everyone can move around a lot!
All-you-can-eat BBQ buffet with sides and beverages. Come hungry! Grilled Veggie Kabob Platter with Baked Potato also available.
Caricature Artist On Site!  Get your picture drawn and signed by Lord British and Darkstarr!
Outdoor areas allow for Live-Action Role-play sword/dagger duels, quiet conversations near the water and boisterous calls demanding attention to issues of the Realm!
Spontaneous storytelling, singing and dancing! Perhaps some jugglers and court jesters!
Modern screens and projectors showing videos of Shroud of the Avatar and other fun things.
SPECIAL GUESTS !!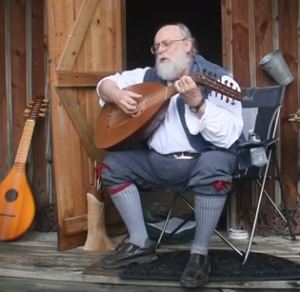 David Watson "Iolo" Playing Stones
http://www.crossbows.net/

Richard Garriott de Cayeux made a comment about the Stones – Ultima V – IX Classical Guitar Cover video/song in January 2018.  He said:
"No joke… This is so good, it brings tears to my eyes when I listen to it! Gonna put this on "heavy rotation" at Britannia Manor, and back the Patreon: https://www.patreon.com/chequerchequer THANKS!"
---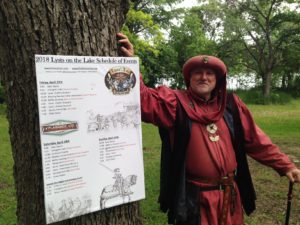 Scottie Jones "Lord Nimrond Ionescu",
a Great Actor, Scholar, Singer, and Orator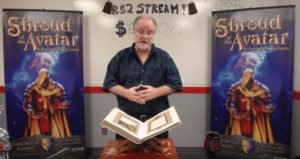 Scottie Singing!
Scottie describing and reading
"The Rubaiyat of Omar Kayyam, written before the Crusades,
but translated into English by Edward Fitzgerald
nearly 150 years ago"
at 3h14m56s in the video (30 minute segment)
---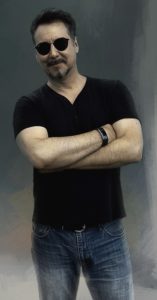 Stephen Daniele – Artist
http://stephendaniele.com/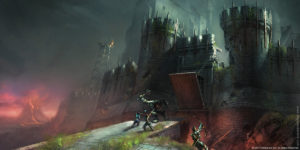 Shroud of the Avatar Concept Art
Pen of the Avatar ~ Darkstarr and Lord British (July 1, 2014)
---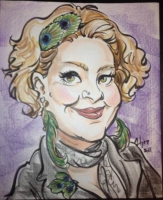 Heather Joy – Famous Caricature Artist
Heather Joy's "About Faces" Page
She has worked next to, trained, and learned from some of the best caricaturists in the country, including Steve and Gary Fasen, Buddy Rose, Glen Ferguson, Lorin Bernsen, Chris Galvin, Miguel Aguilar, Robert Sundin, J.W. Cornelius, and Teresa Farrington.
Heather draws amazing caricatures, her 20+ years of experience is apparent as she captures in an instant the likeness and personality of each person she draws.
Sit in the chair, about 3-5 minutes, get your face physically drawn (or your family) and have Heather Joy, Lord british, Darkstarr, and more sign it!
What a FANTASTIC physical item to take home & frame!
Don't miss out!
Buy Cloaks, Tickets, Sponsorships Now!
Tickets on sale through October 8, 2018
---
DEVELOPERS AND FORMER DEVELOPERS!
All of you are specially invited!
Reach Winfield of PaxLair for special coupon code if you have not received it!
Bring your family too!
Grand Duke Sponsors
specifically donated to help bring you to this event
giving you a Grand opportunity to meet with all who enjoy your
continuing creativity and devotion to us players and the gaming industry.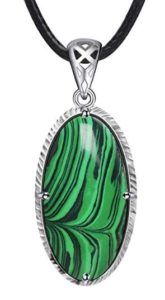 Pendant for the Devs!
Sponsor List (people, guilds, companies!)
---
GIFTS, PRIZES, AND MORE!!
EVERY ATTENDEE gets: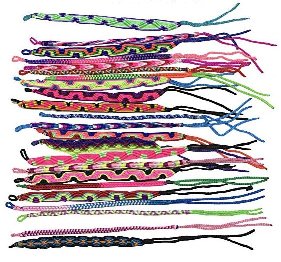 A Peruvian Friendship Bracelet to humbly wear at the event!
Learn about Friendship Bracelets here.
EVERY ATTENDEE and SPONSOR gets: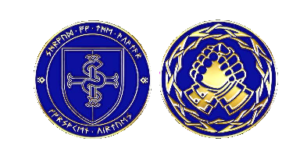 an exclusive Blue and Gold Community coin given to you
by Lord British's hand
(coins are given to attendees and are not for purchase except through Sponsorships)
AND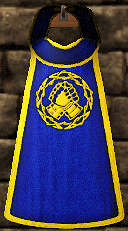 a Digital In-game (SotA) "Kings Dinner 2018 Community Cloak"
(Digital Cloaks can be purchased by anyone – attendees and non-attendees)
Delivered by SotA In-game Mail soon after purchase.
---
SOTACON – Austin 2018 VIPs are Knights also get …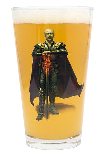 Lord British Portrait – SotA Pint Glasses
AND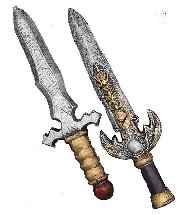 Knights' Daggers!
— boffer type, not sharp .. whew —
Which Knights are for Lord British or Darkstarr??
Ten on a side … How will the Knights Decide?
Come find out!
---
BRING YOUR ITEMS TO BE SIGNED BY LORD BRITISH, DARKSTARR AND MANY MORE!
Warning: Laughter and Fun will be contagious
Maximum attendees: 150
---
SPONSORSHIPS ARE AVAILABLE FROM $50 TO $750
to help reduce dinner ticket prices, increase entertainment and gifts,
and show your support!
ADVERTISE YOURSELF, YOUR GUILD, OR COMPANY!

Sponsor List (people, guilds, companies!)
Sponsorships are available to attendees and non-attendees.
Sponsors get additional special items based on level
(shipped to you if you cannot attend).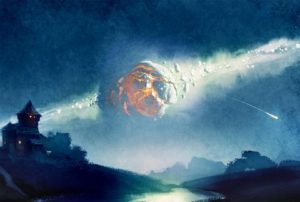 Generous sponsors are reducing the price of your dinner from $40 to $29, enabling entertainment and gifts, and providing special honors to the developers. Please thank the Sponsors!
This event is hosted by Winfield of PaxLair.
Buy Cloaks, Tickets, Sponsorships Now!
Tickets on sale NOW through October 8, 2018
SPECIAL NOTICE:
After Dinner on October 12, many of us (including Lord British) will drive 8 minutes to Richard Garriott's Curtain Theater to see the Baron's Men Theatrical Production of Shakespearean "Henry IV Part 1".
Ticket box office opens at 7:00 PM, Theater opens at 7:30 PM, Play starts at 8:00 PM. Get tickets ahead of time or at the box office there. Continue a Grand Evening with us!