October 11-13, 2018
SOTACON Austin Schedule/Agenda
SOTACON Austin SotA Forum Thread (discussion)
SOTACON Austin Discord Server (chat)
SotA Con is:
A time for players and developers to relax, get to know each other, and have fun
Meet Portalarium developers
Vendors and exhibitors with SotA themed items and information
Attendance of up to 150 fellow SotA players!
Shroud of the Avatar Conventions (SotA Cons) are the brainchild of Violation Clauth to bring the Shroud of the Avatar community together on a regional and global scale to facilitate fellowship and interaction among players and between the players and the developers.
Email: 
Perhaps Sharkstarr will make a guest appearance??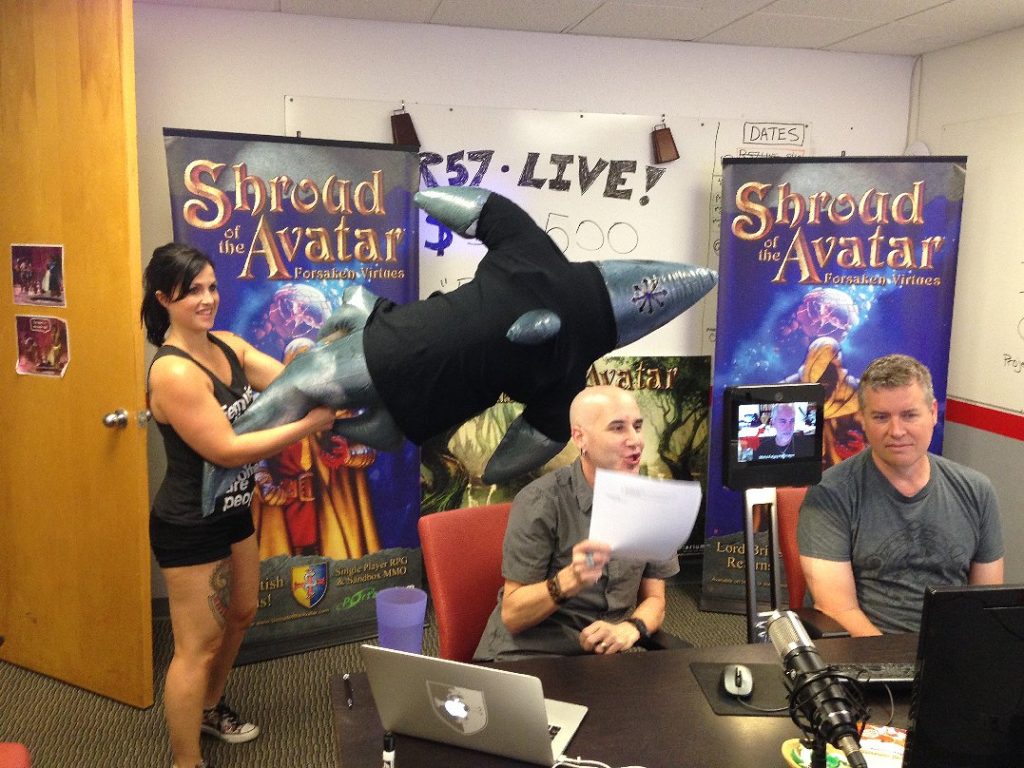 Sharkstarr appeared for the first time at the Portalarium studio on September 7, 2018 at the R57 Livestream.  Come to SOTACON Austin 2018 to find out!  Get your picture taken, or go fishing, with Sharkstarr!