Come have lunch with Richard Garriott de Cayeux exactly 10 years after he launched into Space on the ISS-Soyuz-TMA-13 mission
The Soyuz FG rocket blasted off from Site 1 at Baikonur Cosmodrome on Oct. 12, 2008 at 11:01:33 Moscow Time (07:01:33 GMT), carrying the Soyuz TMA-13 spacecraft. Onboard were members of Expedition 18 Russian cosmonaut Yuri Lonchakov, NASA astronaut Michael Fincke, along with an American space tourist Richard Garriott. Garriott, a 47-old computer game developer and a son of NASA astronaut Owen Garriott, reportedly paid between $30 and 35 million for a 12-day ride in space.
Ref: ISS Soyuz TMA-13
Hear Richard's stories, ask questions, learn about Space, and have fun!
October 12, 2018 at 11:30 AM to 1 PM CDT
Hilton Garden Inn Austin North
12400 North IH-35 Building C (IH-35 and Parmer Lane)
Austin, Texas 78753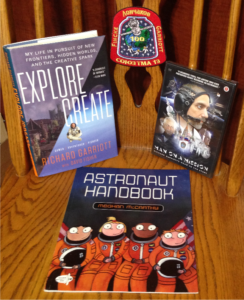 Everyone can sign the "Astronaut Handbook"
for
Astronaut Richard Garriott
Passenger bus service from Renaissance Austin Hotel
at 11:00 AM
to Hilton Garden Inn Austin North
returning by 1:30 PM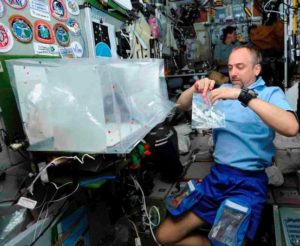 Lunch: Local deli foods, hors d'oeuvres, beverages
? "some space food" ?
Cost: $15 at the door
Attire: Casual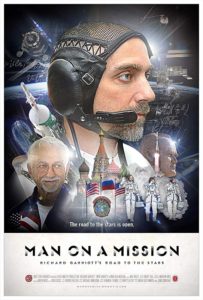 Man on a Mission: Richard Garriott's Road to the Stars (2010)
FOX 7 Interview (2017)
PRIZES:  3 copies of Richard's Book will be Raffled!
Richard will personally notate and sign the books for the lucky winners!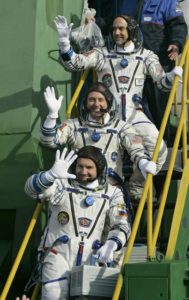 October 12, 2008 (12 октября 2008 г.)
This event is hosted by Jerry Thompson and Ricci Stevens